Early Detection Screening
Finding it early could save your life.
Early detection screenings such as mammograms, lung screens and heart scans are essential to finding diseases and cancers early, when they are most likely to respond to treatment.
When you know what screenings are available to you, what is recommended, and what your insurance may cover (or what your cost may be), you can be prepared to talk with your doctor about what's best for you and members of your family.
And, as with any medical imaging, you will need a prescription from your healthcare provider before you make your appointment.
Can a 10 minute test save your life?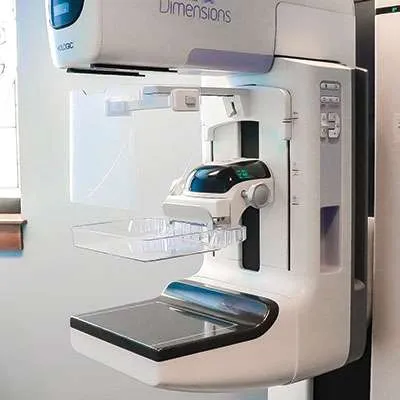 Breast Cancer Screening—3D Mammography
Breast Cancer will affect 1 in 8 women in her lifetime.
Recommendation
All women, regardless of family history of breast cancer, should receive a baseline 3D mammogram at age 35-39 and then a 3D mammogram annually every year beginning at age 40.
Lung Cancer Screening—Low-Dose CT Scan
If every eligible person received lung cancer screening, over 20,000 lives may be saved each year.
Recommendation:
Men and women age 50-80 who currently smoke, or who have quit smoking in the last 15 years, and have a 20+ pack year history of tobacco use should receive a lung cancer screen.
Colon Cancer Screening—Virtual Colonoscopy
Colorectal Cancer is the 3rd most diagnosed cancer in the U.S.
Recommendation:
Beginning at age 45, both men and women should be screened every every 5 years for colorectal cancer. Virtual Colonoscopies are a reliable alternative for patients who cannot have a traditional screening, including those on blood-thinning medication, have difficulty breathing, or who do not respond well to anesthetic.
Cardiovascular Disease & Heart Attack Screening – Cardiac Calcium Scoring with CT Scan (Heart Scan)
Heart disease is the leading cause of death in the U.S.
Recommended for:
Men age 40+ and women age 50+ who have a high risk of coronary heart disease and heart attack based on lifestyle, high blood pressure, high cholesterol, and/or family history of heart attack.
Abdominal Aortic Aneurysm (AAA) Screening with Ultrasound
Two-thirds of abdominal aortic aneurysms occur in men.
Recommended for:
Men age 65-75 who have ever smoked. **There is currently no recommendation either for or against AAA screening in women of the same age. AAA screening is a once per lifetime screen.
Bone Density Screening (DEXA Scan)
Over 50% of adults age 50 and older have low bone mass
Recommended for:
Women age 65 or older or younger women with various risk factors, including history of bone fracture, early menopause, family history of Osteoporosis, and prescription medication use.
Remember—because you know your family history, your lifestyle and your body like no one else, you are your own best healthcare advocate.
Please talk with your doctor regularly about personal risk factors you may have and your lifestyle—both play a role in detecting disease early. Because all medical imaging requires an order (otherwise known as a prescription or a script), it's essential that you begin the conversation about screening with your primary care provider, your family doctor, or in some cases, your OB/GYN.
If you have questions regarding how to talk with your doctor, or if you would like to schedule your appointment after you receive your order, call us at 716.649.9000 and select option 1—we're happy to help.