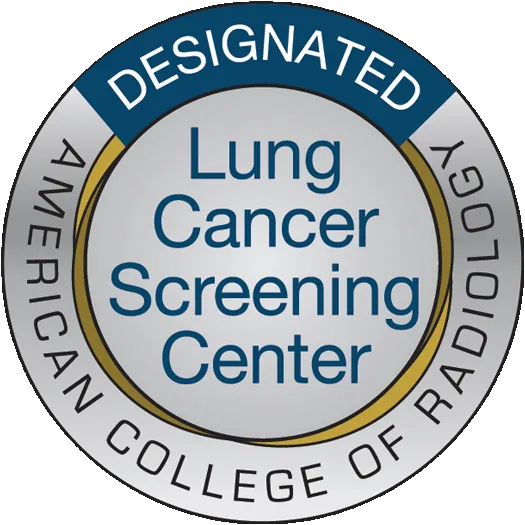 Low-Dose CT Lung Cancer Screening
Low-Dose CT Lung Cancer Screenings are available at these locations:
It's a good idea to talk with your provider about your lung health and smoking history.
We encourage you to start a conversation about your history of tobacco use with your primary healthcare provider as soon as you become a patient. You should also share any family history of lung cancer.
It is essential that you reach out to your doctor or healthcare provider if you notice a persistent cough that doesn't go away, continued chest pain when you breathe deeply or laugh, shortness of breath, continued wheezing, or coughing up blood or rust colored phlegm.
Remember—because you know your family history, your lifestyle and your body like no one else, you are your own best healthcare advocate. If you have multiple risk factors to consider, it's a good idea to ask about lung cancer screening—do not assume your provider will come to you with this information.
If you are currently smoking, we encourage you to enroll in a smoking cessation program. You can get help through the New York State Smokers' Quitline—it's a free and confidential service that provides effective support to New Yorkers who want to quit smoking. Call 1.866.NY.QUITS (1.866.697.8487) or visit the New York State Smokers' Quitline website for more information.
When deciding where you will go for Low-Dose CT lung cancer screening, it's important that you find an imaging center that is:
Designated as a Lung Cancer Screening Center by the American College of Radiology
Is in your insurance plan's network and accepts Medicare
Committed to providing results to your doctor or primary care provider within 48 hours
Close to work or home.
Southtowns Radiology is the only medical imaging provider in Orchard Park and West Seneca that is designated as a Lung Cancer Screening Center by the American College of Radiology.
With locations in Hamburg and Orchard Park, we are easily accessible to most communities south of Buffalo and are 20 minutes or less away from West Seneca, East Aurora, Angola, Blasdell, Eden, Lakeview, Derby, Elma, North Collins, Silvercreek, Boston and Springville.
Typical insurance coverage and out of pocket cost for Low-Dose CT lung cancer screening you should consider include:
We are In-Network with all major insurance carriers, including Independent Health, BlueCross BlueShield, Univera, Aetna, United Healthcare and more. For a comprehensive list of insurances we accept, please visit our Billing & Insurance page.
Most insurances, including Medicare Part B, cover Low-Dose computed tomography (LDCT) scans once each year for those who fall within the recommended screening guidelines. If you have questions regarding your insurance coverage for a lung cancer screening, or another service we provide, please see our Billing & Insurance Info. You can also call the customer service number on your insurance card and talk directly with a representative there.
Outpatient Imaging Centers
Before your Low-Dose CT lung cancer screening appointment, you should know:
When you arrive for your lung cancer screening, it's essential that you have your script with you. If you don't have your script, please call the provider who ordered your imaging to ensure that one can be faxed to our office for your appointment.
Low-Dose CT lung cancer screenings do not require any injections or dyes, nothing needs to be swallowed orally, and no fasting is necessary. In fact, the majority of patients can remain in their own clothes; however, metal, including those found in undergarments from the waist up, will need to be removed.
During your study, your technologist will help you lie down on a movable table to take images from different angles. The technologist will view the images of your lungs at the computer workstation to ensure quality images have been captured for review. A radiologist will then examine the images and will send a copy of your results to the provider who ordered your screening test. You should expect to hear results from your primary healthcare provider and also receive a letter with your results mailed to you within one week.
Approximately 30 Minute Exam
Remove All Metal Prior to Procedure
Additional Resources for Smoking Cessation, Lung Health and Lung Cancer