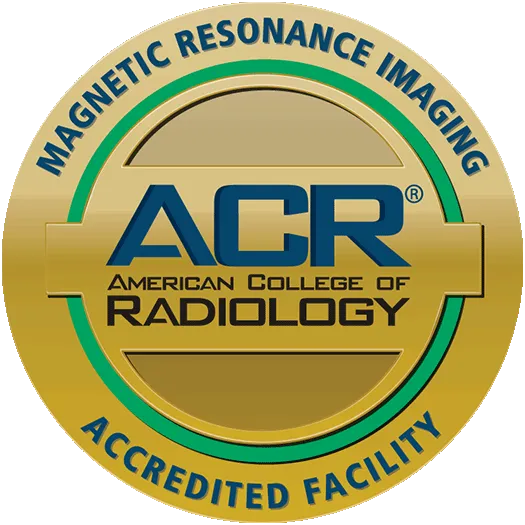 Prostate MRI is available at this location:
At Southtowns Radiology, we are early detection champions for prostate cancer.
Prostate cancer is the second most common form of cancer affecting men in the United States. Studies through the American Cancer Society indicate that 1 in 9 men will be diagnosed with the disease. But, there is good news – only 1 in 41 men will die from prostate cancer, largely due to early detection.
Southtowns Radiology offers non-invasive prostate MRI that can help diagnose prostate cancer at an early stage, when treatment is most likely to be effective. A prostate MRI is a pain-free alternative to a traditional prostate biopsy, which carries a high risk of post-procedure infection. It is most commonly ordered by a referring healthcare provider, often a urologist, when a patient has received an abnormal prostate cancer screening result.
Screening for prostate cancer usually occurs through a blood test that looks for increased levels of prostate specific antigens (PSA), and/or a digital rectal exam (DRE), which are often performed together.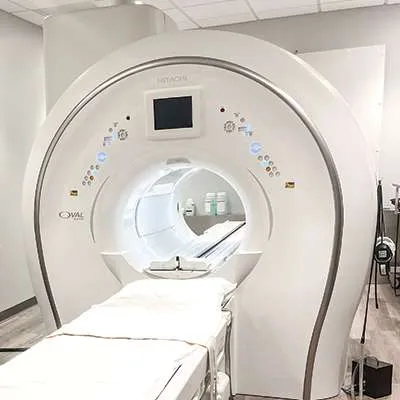 If increased PSA levels are found in the blood, or if a growth is discovered during a DRE, a prostate MRI can help determine if a man has prostate cancer, how advanced the cancer is, and if it has spread in the body. Men who elect to have a prostate MRI instead of a biopsy also reduce the risk of post-test complications, as an incision is not necessary with MRI.
Magnetic resonance imaging (MRI) uses detailed images from a powerful magnet and radiowaves. A prostate MRI is considerably less invasive than a traditional prostate biopsy, which removes a sample of tissue from the prostate. For patient comfort – Southtowns Radiology offers prostate MRI scans on our Oval 1.5T MRI equipment. This scanner utilizes high field magnets and provides a wider opening than traditional MRI scanners and Southtowns Radiology can offer sedation if needed. The scan typically takes 30-45 minutes, and the patient lies on the table, which is slid into the MRI machine. Unlike an X-ray or CT exam, MRI uses no radiation.
Southtowns Radiology is proud to be accredited by the American College of Radiology (ACR) for MRI imaging.
Southtowns Radiology offers Prostate MRI in Orchard Park
Call 716.649.9000 and select option 1 to schedule your appointment at our Orchard Park office. Most appointments take less than a half hour, and results are usually sent to the ordering provider within 48 hours (with the exception of Saturdays).
There are important risk factors to consider when thinking about prostate health.
Age
the risk for developing prostate cancer increases after age 50, with 60% of cases found in men age 65
Race & Ethnicity
prostate cancer is more prevalent in African-American men, and Caribbean men of African Ancestry
BRCA1 & BRCA2 gene mutations
these are often linked with increased breast cancer risk, but can be linked to increased prostate cancer risk as well.
It's a good idea to talk with your provider about your prostate health and family history of cancer.
When prostate cancer has been found at an early stage, and is localized only to that part of the body, the survival rate is nearly 100%. This is why it is critical that male patients and their doctor discuss prostate health regularly, especially as men age.
Early stages of prostate cancer often have no recognizable signs or symptoms, so annual discussions with your healthcare provider as to whether screening is right for you is recommended. It is also essential that you reach out to your doctor or healthcare provider if you have difficulty urinating, notice blood in your urine or semen, or if you have pain in your hips, back or chest.
Remember – because you know your body like no one else, you are your own best healthcare advocate. If you have multiple risk factors to consider, it's a good idea to ask about prostate screening – do not assume your provider will come to you with this information.
When deciding where you will go for a Prostate MRI, it's important that you find a facility that is:
Accredited in MRI scanning by the American College of Radiology (ACR)
In your insurance plan's network and accepts Medicare
Committed to providing results to your doctor or primary care provider within 48 hours
Is close to work or home.
Southtowns Radiology's Hamburg and Orchard Park offices are ACR accredited in MRI and easily accessible to communities south of Buffalo. We offer advanced, outpatient MRI imaging 30 minutes or less away from West Seneca, East Aurora, Angola, Blasdell, Eden, Lakeview, Derby, Elma, Boston and Springville.
We can often accommodate next-day appointments for prostate MRI scans, and appointments typically take 30-45 minutes to complete.
Typical insurance coverage and out of pocket cost for Prostate MRI you should consider include:
In most cases, PSA blood level screening and DRE prostate cancer screening costs are covered by insurance. Essential, medically-necessary follow-up tests, including prostate MRIs, depend on insurance coverage and are subject to copays or deductibles.
We are In-Network with all major insurance carriers, including Independent Health, BlueCross BlueShield, Univera, Aetna, United Healthcare, and more. For a comprehensive list of insurances we accept, or any questions regarding your insurance coverage, please visit our Billing & Insurance page. To determine your specific financial responsibility, you can also call the customer service number on your insurance card and talk directly with a representative there.
As compared to traditional biopsy, Prostate MRI exams can prove to be less expensive in the long term, as there are little to no complications linked to the imaging study. Across the US, in 2020, the average cost of a prostate biopsy was just over $2,000 whereas prostate MRI ranges from $500 to $900.
If you are in need of cost information for self-pay or paying out-of-pocket please call our scheduling department at 716.649.9000 and ask about our Prostate MRI self-pay exam rate.
Outpatient Imaging Centers
Before your Prostate MRI, you should know:
When you arrive for your scan, it's essential that you have your script with you. If you don't have your script, please call the provider who ordered your imaging to ensure that one can be faxed to our office for your appointment.
During your study, your technologist will help you lie down on a movable table that slides into the MRI equipment. The technologist will view the images of your prostate at the computer workstation to ensure quality images have been captured for review.
A radiologist will then examine the images and will send a copy of your results to the provider who ordered your screening test. You should expect to hear results from the provider who ordered your test.
To learn more about our state-of-the-art technology, please visit our MRI page.
Approximately 30-45 Minute Exam
Remove All Metal Prior to Procedure
Additional Resources for Prostate Health