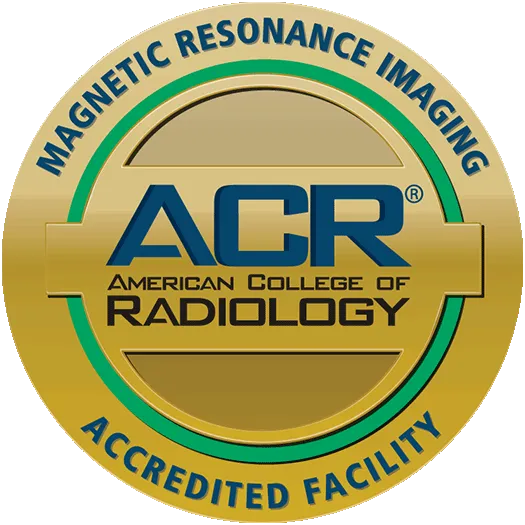 High Field MRI – Oval & Open MRI are available at these Buffalo area locations:
Magnetic Resonance Imaging (MRI) uses magnetic fields and radio waves to take very detailed pictures within the body.
As a non-invasive exam, MRI studies can help doctors diagnose disease or see injury without needing exploratory surgery or other, more invasive procedures.
MRIs are often ordered to find injuries in a patient's back, neck, knees, shoulders, hips or other joints. MRI imaging can be used to find abnormalities, such as tumors or cysts, in the brain, the spinal cord, various abdominal organs, or other parts of the body. MRIs are also commonly used to screen for breast cancer in women who are at high risk and to evaluate breast implants, as well as to help detect prostate cancer in men. Additionally, MRIs can be ordered to help diagnose complications with the pelvic floor after childbirth or when gastrointestinal issues such as Inflammatory Bowel Disease, Crohn's Disease or Gallbladder Disease arise.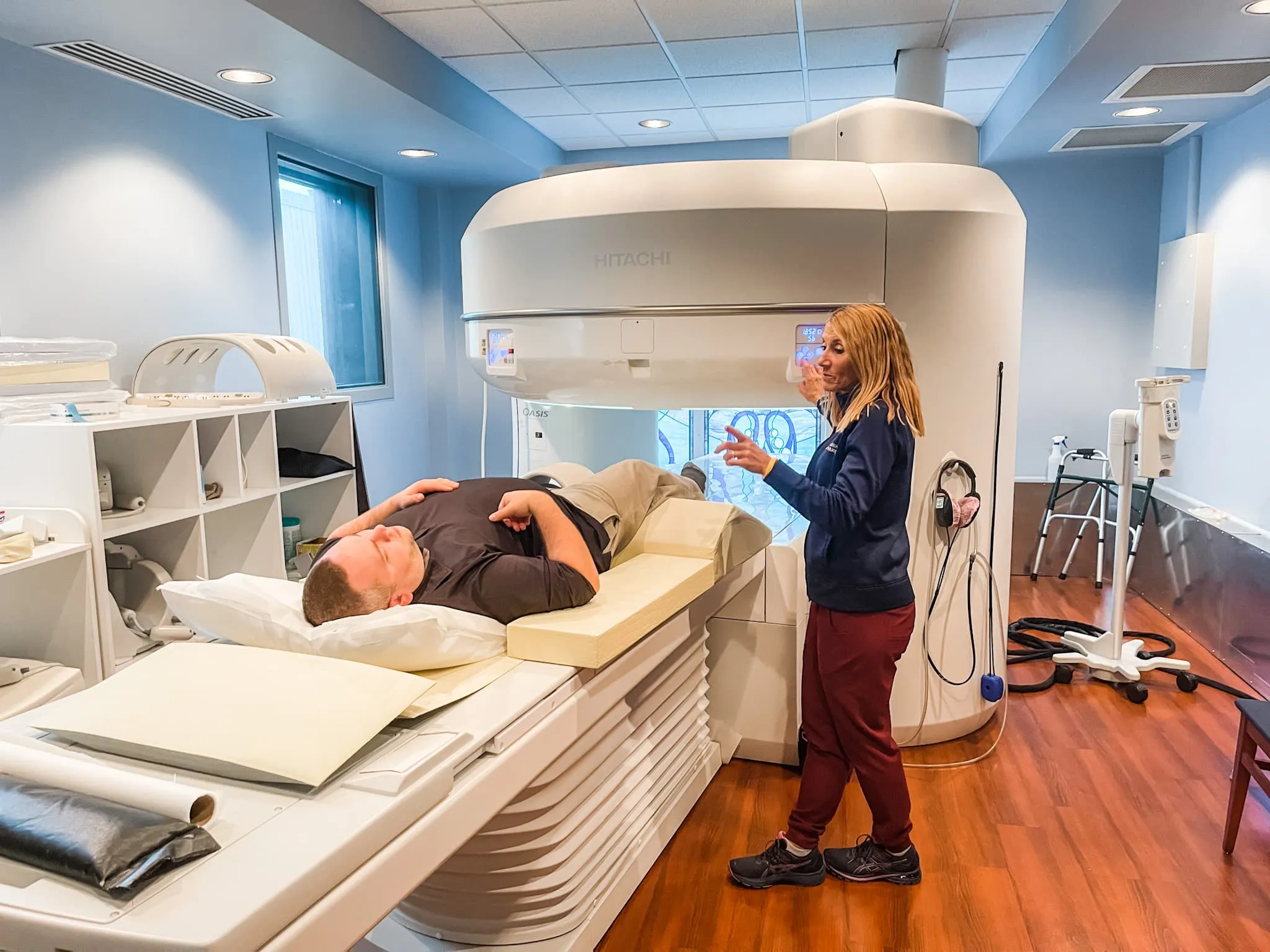 Southtowns Radiology's Open MRI
MRI Services Near Buffalo, NY
Southtowns Radiology Specializes in the following MRI studies:
MR Abdomen – Iron Overload
MRA of the Aorta (Abdominal, Thoracic)
Get the level of care you deserve, close to home.
MRI Exams routinely offered at Southtowns Radiology include:
Extremity Lower
(leg, foot, hip, knee, ankle)
Extremity Upper
(arm, hand, wrist, elbow, shoulder)
Internal Auditory Canal (IAC)
Experience the Southtowns Difference for your MRI
We understand that medical imaging, and specifically MRIs, can cause feelings of anxiety, especially for claustrophobic patients and those who are larger. That's why, Southtowns Radiology offers you two types of MRI scans near Buffalo for patient comfort:
Open MRI: Offered in our Hamburg Office
Wide Bore Oval MRI: Offered in our Orchard Park Office
Our 1.2 magnet high field Open MRI in Hamburg does not completely surround the body as it is open on three sides. Our 1.5 magnet high field Oval MRI in Orchard Park offers a large cylinder shape cavity and is open at either end; it is the widest MRI scanner currently on the market. Based on your comfort levels, your individualized needs, the type of study that is ordered by your provider, and the part of your body that needs to be imaged, our central schedulers and our MRI radiologic technologists will recommend the best scanner for your exam.
If you are concerned about claustrophobia, if you struggle in closed spaces, or have had a hard time completing a study with a traditional MRI, Southtowns Radiology can work with you to offer sedation. It is important to remember that patients who have been sedated must have a driver at the end of their appointment.
Call 716.649.9000 and select option 1 to schedule your MRI appointment with us. We also offer Saturday and evening appointments for most studies.
Southtowns Radiology is the closest outpatient medical imaging center that routinely offers MRIs with and without contrast for patients in Angola, Blasdell, Boston, Derby, East Aurora, Eden, Ellicottville, Elma, Hamburg, Lackawanna, Lake View, North Collins, Orchard Park, Silver Creek, Springville, South Buffalo, and West Seneca.
Do you work in a physician's office?
If you work in a physician's office and would like more information regarding our MRI technology or ordering studies for your patients, please contact our Marketing Specialist, Linda Gates at 716.649.9000 ext. 241 or email her at [email protected].
How does an MRI work?
MRIs use strong magnets to create a powerful magnetic field around the body. When this happens, protons in the body line up. A radiofrequency current is then used to stimulate the protons, and rapid, detailed images are taken while the tissues in the body are reacting.
Unlike CT scans or X-rays, MRIs do not use any radiation.
Sometimes, intravenous contrast is ordered and used to enhance MRI imaging, although many studies can be performed without it. If the referring provider orders contrast, the radiologist will be in the office to issue your dosage, monitor you for any reactions (which are rare) and answer questions you may have.
How can I prepare for my MRI?
We are here to ensure you have a good experience from the beginning, and that starts with helping you feel prepared.
We encourage you to review the following materials in preparation of your MRI:
When scheduling your appointment for an MRI in Buffalo, you should be prepared to review in-depth medical history, including disclosure of any metal that is in your body. This includes but isn't limited to metal joint replacements, artificial valves, and shrapnel or bullet wounds, amongst other things.
If your MRI study is ordered with contrast, the scheduler will give you extra instructions prior to your arrival.
You should also be prepared to review your insurance information. Prior authorization is usually needed for most MRI exams, and we will work closely with your referring provider and your insurance carrier to make sure this is approved before your visit.
How will I receive the results from my MRI?
Following your MRI scan, your images will be interpreted by one of our board-certified radiologists. They will provide a detailed report, which may include recommendations for follow-up, to your healthcare provider. Reports are typically provided within 24 hours or on the next business day. You should expect to hear your results from your healthcare provider directly.
If you are enrolled in HEALTHeLINK, your images and our radiologist's report will be available for your healthcare provider to access and to review electronically in your record. Southtowns Radiology will also send the report to any other medical professionals, including specialists or primary care providers, that you indicated should receive a copy.
Your healthcare providers are able to access the images taken during your MRI, and our radiologist's report, anytime via our secure physician portal. Southtowns Radiology can provide copies of your MRI images on CD when requested by you or your provider.
If you still have questions or aren't sure which MRI location near Buffalo is right for you — we're here to help. Give us a call at 716.649.9000.