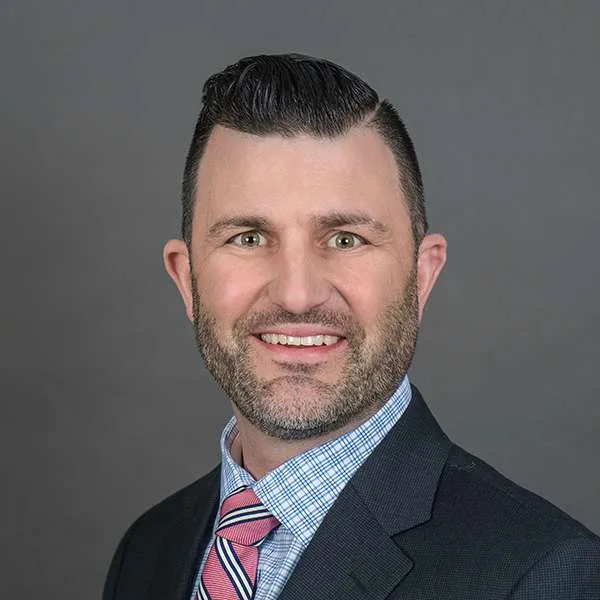 Travis A. Mastroianni, DO
Partner Physician, Diagnostic Radiology
Education
Clarkson University
University of New England College of Osteopathic Medicine
Specialties
Diagnostic Radiology
Emergency Radiology
Gastrointestinal Radiology
Musculoskeletal Imaging
Body MRI including MRE for inflammatory bowel disease and pelvic floor dysfunction
Training
Botsford Hospital—Michigan State Consortium
Dartmouth—Hitchcock Medical Center in New Hampshire
Hometown
Youngstown, NY—but I consider the greater Buffalo area home.
Favorite WNY Brewery or Restaurant
Thin Man—Trial by Wombat
Favorite WNY Activity
I enjoy snow skiing and MTBing in Ellicottville.
When I'm not reviewing images, you can find me…
Snow skiing or boating and fishing in Lake Erie, or maybe hunting. Or I could be mountain or road biking. Anything that gets me outside and spending time with my wife and kids.
I Chose Radiology Because…
I truly love the art of making the diagnosis. I view it like solving a puzzle—understanding the connection of a disease process and how it relates to human physiology, combined with human anatomy is fascinating.
To me, experience matters Means...
Making your experience as a patient the best it can possibly be. From scheduling through imaging and the final diagnosis, earning your comfort and trust is priority. As your physician, my many years of experience give me the knowledge around what to look for. But combining this with our overall experience as a team of physicians and technologists—our collective training and expertise, this is what offers you the best care.